BUTTERMILK-GOAT CHEESE VINAIGRETTE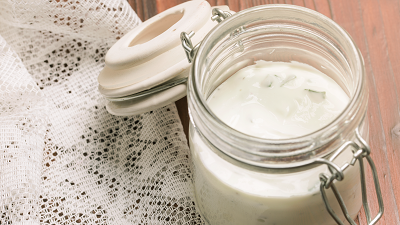 INGREDIENTS:
½ cup buttermilk
80 g softened goat cheese
2 tablespoons Fontana FORMIELLO Organic White Wine Vinegar
1 tablespoon Coppola Colline Salernitane DOP Extra Virgin Olive Oil
1 tablespoon horseradish
1 tablespoon chopped dill
1 tablespoon chopped chives
METHOD:
Pulse buttermilk with goat cheese, white wine vinegar, olive oil and horseradish in a blender until the mixture is smooth and creamy. Then stir in the chopped dill and chives.

Drizzle on a mixed green salad, with candied pecans, sliced grapes and fried shallots.